Pre-book your flight to Captain Jim's Adventures Now!
Canada One Travel Planners is pleased to assist you with your travel arrangements for a personalized adventure trip at Captain Jim's Adventures to Canada's west coast.
Our Experience & Knowledge - Our travel planners have over 36 years of solid combined experience in the travel industry where airline management, wholesale packaging and travel insurance expertise contribute to our exemplary service.
With a complete understanding of the airline operation, we are continually relied upon by our clients to deliver travel solutions to the travellers.
Adventure Fares - Canada One Travel Planners is an appointed Travel Management Company dedicated to promote and sell Air Canada and Northwest Airlines' "Adventure Airfares" from the United States to Canada. To complement this service, we have negotiated quality hotels at great room rates, and car rental agreements in major Canadian cities.

Networking - Respected member of Outfitting Associations across Canada, we have a longstanding reputation of honest and direct dealings with airlines, hotels and car rental companies.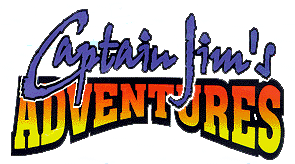 Captain Jim and Laurie welcome you aboard their 60-ft Monk design motor yacht - the M.V. Ocean Sun II accompanied by a 17' boston whaler and one 14' Zodiac for your fishing tours. The Captain holds all certificates required by Transport Canada and Canadian Coast Guard. The M.V. Ocean Sun II is designed with walk-around decks with the aft section covered as well as topside dining and viewing areas to maximize your scenic and/or fishing experience. From the comfort of the yacht, you will fish for Chinook and Coho salmon, Halibut, Lingcod, Read Snapper, not to mention crabs and prawns! Or Captain Jim will personalize your private tours for a serene cruise to view the wide diversity of marine life. Zip ashore with the Zodiac or double kayak for beach combing. Take a tour of the sandy beaches, historic harbors and majestic islands along the way. Leave your worry-free flight arrangement to the outfitters specialists at Canada One Travel by completing the Pre-booking Form and get ready to fish, sightsee or go ashore to explore and beach comb along the breathtaking Inside Passage of Canada's west coast!